Courage And Confidence With Sedation Dentistry [BLOG]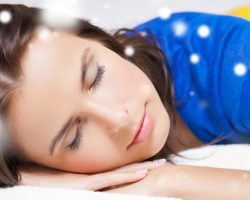 Our team at Times Square Dental knows that going to the dentist probably isn't your favorite thing to do. But for millions of Americans, maintaining regular dental appointments is more than just an unpleasant thing to do. It's a terrifying thing to do.
That's because of something called dental anxiety. It's when you're so fearful of going to the dentist that you avoid it as much as possible. If you've put off scheduling your routine dental cleaning and exam out of fear, then you're probably one of those millions we just mentioned.
Sedation dentistry at Times Square Dental can have a profoundly positive impact on your life. Dr. Hastings and our caring team are here and ready to help you overcome dental anxiety, and gain courage and confidence for an improved quality of life.
Here is how sedation dentistry in our Boise, ID dental office can accomplish this!
How Sedation Dentistry Gives You Courage
Good oral health starts at home. Maintaining an oral hygiene regimen of brushing your teeth twice and flossing once daily is key to keeping your mouth healthy. But that alone isn't enough to ward off gum disease caused by plaque and tartar buildup.
To do that effectively requires routine dental cleanings and exams by the professionals. Dr. Hastings and our hygienists have the knowledge, skills, and the tools to detect dental problems early and treat them successfully.
But how can you do that if you're too afraid to even schedule these checkups? That's where sedation dentistry can help you.
At Times Square Dental, our sedation options can give you the courage to get the dental care you need to achieve and maintain healthy teeth and gums. Depending on your level of anxiety, you can choose from nitrous oxide, oral sedation, or IV sedation.
Dr. Hastings can sit down with you to talk about your fears and concerns and determine which sedation option would be right for you. Whichever you choose, sedation helps you feel completely relaxed and comfortable while you receive treatment.
Once you get your oral health back on track, you can then have peace of mind knowing that with sedation dentistry, you can also have the courage to pursue restorative and cosmetic procedures, as well. That way you don't just have a healthy smile, but you can have a beautiful one, too!
How Sedation Dentistry Gives You Confidence
When you neglect routine dental checkups, your oral health suffers. As a result, your smile suffers. You might suffer from the effects of gum disease such as red, swollen, or receding gums. Or worse, your gum disease could advance to the point where you actually lose your permanent teeth.
Or perhaps you've been fortunate enough to avoid gum disease but simply don't like your smile because of various flaws and imperfections. You might wish your teeth were whiter, straighter, or more uniformed in their shape.
Whatever may be wrong with your smile, dental anxiety will keep you from being able to pursue that kind of treatments that would correct the cosmetic problems that make you feel embarrassed to show your smile.
When you don't feel confident about your smile, you'll most likely go to great lengths to hide it. This can really put a strain on you socially, emotionally, and psychologically. Keeping yourself out of the dating loop or out of social situations can be a really lonely way to live.
But with the courage you can get with sedation dentistry, you can explore cosmetic dental procedures it would take to give you the beautiful smile of your dreams. Your life could be transformed in many ways when you have a smile you feel confident about. Imagine how your life would change if you felt as amazing as your new and improved smile looked!
How Times Square Dental Can Help You!
If you're ready to have the courage to get the dental treatment you need or the confident smile that cosmetic dentistry can give you, then it's time to come to Times Square Dental for an appointment with Dr. Hastings.
Let today be the day you start to gain courage and confidence thanks to sedation dentistry. Call our Boise, ID dental office today at 208-278-1069 or fill out our convenient online form to schedule an appointment.
Please login to publish a comment.
Comments (0)