Dental Implants Saved This Patient's Smile [VIDEO]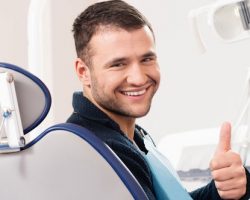 Sometimes a tooth can be damaged to such an extent that it can't be saved. But that doesn't mean your smile can't be saved. We can help you find the strongest, best option available.
That's exactly what you get with dental implants at Times Square Dental in Boise, ID!
Hear more about Jeff's experience with a dental implant and why he keeps coming back to Times Square Dental.
Find out if dental implants can save your smile! Call our Boise, ID dental office today at 208-278-1069 fill out our convenient online form to schedule an appointment.
Please login to publish a comment.
Comments (0)