Your Family-Friendly Dentist In Boise, ID [VIDEO]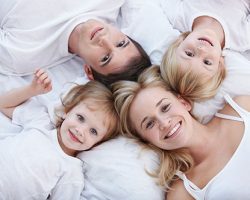 Amanda insists on bringing her family to Times Square Dental in Boise, ID. It doesn't even matter that she has to drive a pretty good distance to get to us, either!
That's because Amanda has been a lifelong patient of ours, and there is no other dental team she'd rather trust her family's oral health to than ours at Times Square Dental. Hear her talk more about why she chooses Dr. Hastings and our family-friendly staff!
Let us meet the dental needs of everyone in your family. Call Times Square Dental at 208-278-1069 or fill out our convenient online form to schedule an appointment.
Please login to publish a comment.
Comments (0)