General Dentistry Keeps Your Smile Beautiful! [BLOG]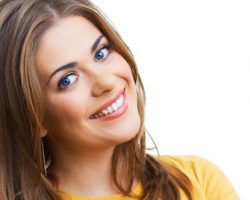 Like most things in life, it's a lot harder to fix a dental problem than it is to take measures to prevent the issue from occurring in the first place. Don't cross your fingers and hope for the best when it comes to your oral health – contact Times Square Dental and keep your whole mouth healthy with a variety of general dentistry services!
For over two decades, our Boise, ID dentist office has been serving patients of all ages in Boise, ID, Meridian, ID, and surrounding Ada County. Jon Hastings, DDS, Carson Dial, DMD, and our compassionate team of dental professionals use our extensive training and advanced dental technology to keep your family's smiles healthy and beautiful!
Because your comfort is our priority, we will do everything we can to help you relax when you visit us. To keep you entertained while we work, we have ceiling-mounted flat-screen TVs in every care room. We can also make your appointment stress-free and help relieve your dental anxiety with a variety of dental sedation options!
Dental Cleanings And Exams
To maintain your oral health and dazzling smile, it's very important that you brush at least twice and floss once a day. That said, there are certain areas of your mouth that you simply can't reach without professional help. For example, some of the grooves in the biting surfaces of your teeth are even thinner than a single bristle on a toothbrush!
Because good oral hygiene care at home isn't enough to keep your smile healthy, be sure to visit Times Square Dental for regular dental cleanings and exams! We will give your teeth a thorough cleaning using special tools and techniques. And we will also use state-of-the-art dental technology to catch signs of decay that might otherwise go overlooked.
Our technology includes:
Iris intraoral cameras: we will get a close-up view of your teeth and show you exactly what we're talking about so you can better understand your situation and how we plan to treat it.
Digital radiography: unlike traditional film methods, we will get clear images of the inside of your mouth instantly and with a fraction of the radiation.
3D cone beam imaging: this will provide a comprehensive view of your oral health from every angle and allow us to show you a simulation of your planned treatment so you know exactly what to expect.
If you decide to undergo a dental procedure (whether a simple tooth filling or something more substantial), this advanced technology will allow us to better plan your treatment. We will also be better able to catch other oral health issues. During your dental exam, we will check for signs of oral cancer, gum disease, and other potential problems.
Gum Disease Treatment
Did you know that as many as 50% of American adults suffer from gum disease? And that most don't even know it? If we find signs of gum disease, we will clean away the problem using two special processes:
Scaling, which deep cleans your tooth roots, getting rid of inflammation-causing bacteria
Root planing, which smooths your tooth roots, making them less hospitable to bacteria formation
To ensure your comfort, we will numb the area before we begin. Following a brief healing period, your smile will be healthy again from the gums up!
Our Other General Dentistry Services
Once your or your child's teeth are clean and healthy, we can also provide preventive dentistry treatments to keep decay away. Here are some of the options we offer:
Dental sealants, which protect the chewing surfaces of your teeth with a thin layer of plastic
Fluoride treatments to replenish your enamel with minerals and fight against acid
Fluoride varnish, which helps remineralize your teeth and prevent sensitivity
If you or your child like to stay active, we can also protect your teeth from injury using custom-made athletic mouthguards! Just like a helmet protects your head, mouthguards can turn a potentially serious situation into a matter of slight discomfort. Compared to boil-and-bite and one-size-fits-all options, our custom mouthguards are:
More effective
More comfortable
Better fitting
If you have persistent bad breath, we can even help determine the cause and recommend solutions so you can regain your confidence and get the bad taste out of your mouth!
Take The First Step To A Healthy Smile
If you're ready to improve your oral health and the appearance of your smile, call Times Square Dental at 208-278-1069 to learn more about our general dentistry and family dentistry services. You can also use our online form.
Please login to publish a comment.
Comments (0)