Get A Youthful Smile With Cosmetic Dentistry [BLOG]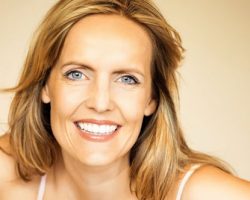 Walk through any department or drugstore, and you'll find an endless assortment of expensive beauty products all promising a vibrant, rejuvenated, and more youthful appearance.
Maybe you've even tried many of them over the years, only to be disappointed at the lackluster results.
That doesn't mean you should run to the plastic surgeon for more drastic measures to improve your appearance.
You can find solutions that actually work with a tiny fraction of what that would cost right here at Times Square Dental in Boise, ID!
Cosmetic Treatments That Give You A Youthful Smile
Here are a few ways you can get a more youthful-looking smile with cosmetic dentistry at Times Square Dental!
*Remove Years Worth Of Stains With Teeth Whitening*
You depend on a cup or two of coffee in the morning to get you going. You want a glass of red wine or two at the end of a long, stressful work week.
You enjoy cooking with soy sauce and balsamic vinegar and snacking on blueberries.
Nothing is wrong with any of that, but they will leave you with a stained smile before long.
And a darkened smile makes you look prematurely aged.
Our professional teeth whitening treatment will remove years worth of stubborn stains and bring your smile back to it's bright, youthful glory days!
We can ever cater your treatment to your schedule by offering quick in-office methods or a take-home system you control!
*Look Young & Refreshed With Tooth Bonding*
Do your teeth look like they've seen better days?
You're not alone!
It's understandable that over time, using our teeth the way we do every single day is going to leave a mark or cast a shadow on our smiles.
From brushing your teeth with a hard-bristle toothbrush to your days as a high school athlete to your habit of chewing on pencils, little by little your teeth will eventually look a bit worn and weathered.
This is often the complaint of patients who end up choosing tooth bonding in our Boise, ID dental office.
It's a long-used enhancement, not only because it's simple and one of the more inexpensive cosmetic treatments, but you get a huge return with bonding.
With just the right amount of tooth-colored resin, Dr. Hastings or Dr. Dial can carefully fill in surface crevices, smooth over tiny cracks, and cover stains. What's left is a young, refreshed smile that's going to make you look great and feel proud.
*Reverse The Effects Of Time With Dental Veneers*
As you get older, all the years of stress and pressure, along with diet and lifestyle, will age your teeth as much as the rest of your body. But even with good genes, your teeth can become damaged and discolored teeth, making you look older than you are.
Whether time has shown its effects on your teeth, or an accident has, dental veneers can reverse the clock entirely!
By hiding evidence of aging, lifestyle, diet, injury, or prolonged wear, veneers breathe new life into your smile for a more complete rejuvenation. Your smile can be bright, vibrant, and flawless like it was when you were younger!
Schedule A Consultation
Looking younger isn't something that can only happen at the hands of a plastic surgeon.
It can easily be accomplished with the right cosmetic dentist, just like Dr. Hastings and Dr. Dial at Times Square Dental.
With cosmetic treatments that range from simple to complex, you can alter your smile, and as a result, look fresher, brighter, and younger overall. Ideal Family Dentistry1 adds, "Cosmetic dentistry2 is different from general dental care; it is both an art and science."
See which of our options will give you the youthful smile you want! Call our Boise, ID dental office today at 208-278-1069 fill out our convenient online form to schedule your consultation.
Resources
Please login to publish a comment.
Comments (0)