New Year's Resolutions For Your Smile [BLOG]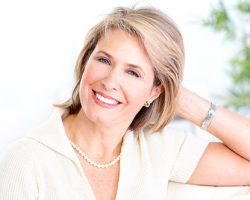 You have a highly-trained team in Boise, ID who's here and ready to take your smile to the next level in 2018!
At Times Square Dental, you'll find wide-ranging solutions to a number of problems with your teeth and gums that make you feel insecure about your smile. Today, we're sharing just a few of them.
With options in cosmetic dentistry and tooth replacement, you can improve your overall quality of life, your appearance, and your self-esteem this year. Here are some New Year's smile resolutions our team would love to help you achieve!
Find Solutions For Small Flaws With Bonding!
If you're looking for a simple solution to several tiny imperfections on the surface of your teeth, dental bonding is a great enhancement option.
Bonding is reversible since it requires no modification to your enamel. It's the process where one of our skilled dentists applies a tooth-colored resin to your teeth as a way to fill small dents and dings or smooth out rough edges around your teeth.
Once the resin has dried, we can shape and polish it to make your smile look brighter, and more attractive!
Improve Quality Of Life With Dental Implants!
One of the ways modern technology has given patients a renewed hope after tooth loss is with dental implants.
A dental implant is like an artificial tooth root. Unlike other tooth replacement options that are placed on top of your gums or bonded to neighboring teeth, an implant goes into your jawbone. As you heal, the implant attaches itself to your nearby bone tissue and continues healthy bone growth for the rest of your life.
This technique, along with the natural-looking restoration that fit atop the implant, is the best modern dentistry has to offer so you can eat anything you want with no dietary restrictions, no missing out on foods you enjoy, and no anxiety about loose dentures.
Achieve Balance With Gum Reshaping!
Do you ever look at pictures of yourself and feel embarrassed about your gums? Maybe they overwhelm your teeth and make them look too small. Maybe they seem to stick out and call all the attention to them instead of your teeth.
A gummy smile can be corrected with gum reshaping at Times Square Dental!
This is a comfortable, state-of-the-art treatment thanks to our Ellman Surgitron system that gently removes excess gum tissue, reshapes your overall gumline, and exposes more of your teeth for more visual balance.
This is also a simple treatment that can be combined with teeth whitening in our Boise, ID dental office to help you achieve a sort of mini smile makeover in 2018!
Hide Multiple Problems With Veneers!
Even if you have several cosmetic flaws you'd like to correct this year, that doesn't mean you have to go through a series of treatments.
Dental veneers can help you achieve multiple smile goals in 2018, such as:
-Close gaps in your smile
-Hide stubborn teeth stains
-Cover awkwardly-shaped teeth
-Hide cracks and chips on your tooth enamel
Using thin porcelain shells, our team can craft custom-made veneers to not only seal and hide surface cosmetic flaws, but protect your teeth for decades!
Dental veneers can give you a dazzling, bright smile that rivals the celebrities you see on the red carpet. With this one treatment, you can instantly straighten, whiten, and transform the appearance of your teeth and your smile overall.
Call Us Today!
Every healthy, beautiful smile needs the right team of dental professionals. That's what you'll find with Dr. Hastings, Dr. Dial, and the rest of our staff at Times Square Dental!
We're here to help you achieve all your oral health and smile goals in 2018.
Maybe for you, that means getting back on track with routine dental cleanings and exams. Or perhaps it might require a bit more work with cosmetic or restorative dentistry.
Whatever your needs are, we'll help to guide your through the right treatments so you can have a glowing, clean smile this year, and every year!
Find out how we can help you achieve your New Year's smile resolutions! Call our Boise, ID dental office today at 208-278-1069 fill out our convenient online form to schedule an appointment.\
Please login to publish a comment.
Comments (0)