Teach Kids Good Oral Health [INFOGRAPHIC]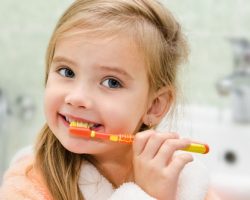 As much as we'd love for our kids to make good decisions about their health on their own, we know that's just not how parenting goes! It'd sure make it a lot easier, right?
But don't worry. Times Square Dental is here to help! Our team in Boise, ID is committed to helping everyone in your household maintain good hygiene habits for their best oral health.
One of the ways we can help is with today's infographic. Share this with your kids to start the conversation about healthy teeth and gums!
Then call Times Square Dental at 208-278-1069 or fill out our convenient online form to schedule a dental checkup!
Please login to publish a comment.
Comments (0)