Time To Love Your Smile With Cosmetic Dentistry [VIDEO]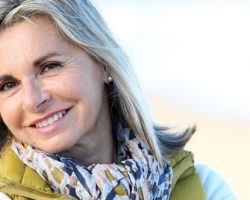 If you've just celebrated Valentine's Day, your head is no doubt filled with thoughts of love.
But this time of year isn't just about celebrating the love you have for another person. It's about the love you have for yourself.
Having a beautiful smile can help boost your self-esteem and make you feel like you could do anything.
Cosmetic dentistry at Times Square Dental can give you that.
Here's our own cosmetic dentist, Dr. Hastings, talking about the value of cosmetic treatment for patients who've been longing to love their smile!
Get a smile you love before next Valentine's Day! Call our Boise, ID dental office today at 208-278-1069 fill out our convenient online form to schedule a consultation.
Please login to publish a comment.
Comments (0)