The Top 3 Reasons To Beautify Your Smile This Fall [BLOG]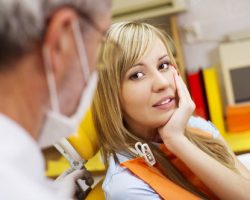 We are so excited to welcome in a new season here at Times Square Dental because it's the perfect time to help patients get the beautiful, healthy smiles they've always wanted. The weather and the autumn leaves aren't the only changes taking place over the next few weeks.
It's also a great chance to put yourself on top of the priority list before the holiday season becomes too hectic to give your wants and needs a second thought. Before you know it, you'll be trading in those light jackets for gloves and scarves and the shopping centers will be trimmed with garland and twinkling lights.
Dr. Hastings and our team can help you enhance or even transform your smile in a variety of ways with cosmetic dentistry in our Boise dental office. Our talented dentists can use the latest in advanced technology to whiten, brighten, and even straighten your smile safely, quickly, and effectively before the festivities of the next few months grabs hold of your calendar.
Today, we're sharing our top 3 reasons you should beautify your smile with cosmetic dentistry at Times Square Dental!
Reason #3: You'll have a gorgeous smile for all the season's special events!
Fall is the ideal time for special events like reunions, friendly bonfires, and even outdoor weddings. The cool, crisp air and the stunning landscape call us to enjoy one of the most beautiful seasonal transitions of the year. Don't you want a beautiful smile to go with it?
Cosmetic dentistry can give you a gorgeous smile that you can look back on through photo albums and social media and feel good about. No doubt you'll have plenty of cameras snapping memorable moments with people you care about. Something as simple and easy as a teeth whitening treatment could be what makes your smile something to remember!
Reason #2: You can have a beautiful, confident smile in time for the holidays!
You don't just have your short term social calendar to consider. We're fast approaching a busy but festive holiday season. That means office parties, family gatherings, and maybe even another wedding or two!
Dark stains, cracks and chips, or excess gum tissue that overpower your teeth are the kinds of dental problems that can turn you into a recluse so you don't have to show your smile. With a new and improved smile, you can be the center of the social circle instead of hiding in the back corner while everyone else has fun.
Cosmetic dental treatments like teeth whitening, tooth bonding, or gum reshaping can correct all of them, and more! Now is the perfect time to get started with a consultation at Times Square Dental so that Dr. Hastings can help you design a treatment plan to get you the kind of smile that will rival the sparkle of the holiday season
Reason #1: You can cover up flaws and keep your mouth healthy!
Any time damage to your teeth is left untreated, it can get worse and give you even bigger problems before long. With the right dental treatment, you can cover up various types of damage and also protect them in the future.
With the advances in dental technology, even restorative treatment looks completely natural and serves to correct and protect, so it's a win win! Keeping your teeth healthy sometimes requires maintenance, so if your tooth is cracked, you can repair it before it gets worse. If your teeth are slightly crooked, you could get veneers for easier oral hygiene. Your health is all the reason you need to beautify your smile this fall!
Begin NOW With A Cosmetic Consultation!
For a prettier, healthier smile that you can show off at an upcoming event and have in time for the sparkling holiday season, you can give us a call to schedule your cosmetic consultation. Dr. Hastings will sit down with you to discuss your smile goals and decide on the best treatment plan to help you achieve them.
Before long, you'll have a smile that looks great and makes you feel more confident no matter the occasion! Call Times Square Dental at 208-278-1069 or fill out our convenient online form to schedule an appointment.
Please login to publish a comment.
Comments (0)