Your Dental Health Checklist [BLOG]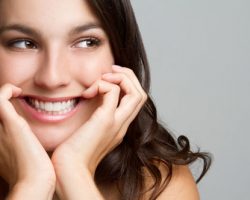 In just four short days, the entire globe will be celebrating World Oral Health Day. Every year, dental professionals work to spread awareness about best oral care practices, volunteer their time, resources, and expertise to underprivileged communities with free dental checkups, and promote healthy lifestyles that will preserve your teeth and gums.
In that spirit, our team at Times Square Dental in Boise, ID is running through a checklist to keep in mind as you aim to achieve your best dental health!
*Practice Daily Diligence To Prevent Gum Disease*
On any given day, your mouth is hard at work fighting against bad bacteria, harmful acids, and all its potential chaos to your smile and health.
Fortunately, your body has built-in defense mechanisms like saliva and a strong immune system.
That said, you have to do your part to keep your body's natural abilities strong.
What that means is daily diligence with your oral hygiene and routine visits to Times Square Dental for cleanings and exams.
The American Dental Association has specific recommendations for what good brushing and flossing looks like.
For instance, the ADA tells us to brush our teeth twice daily, which you likely already do.
But it goes a step further by recommending fluoridated toothpaste, a soft-bristle toothbrush, and a two-minute minimum each time you brush.
Along with that, you should know how crucial once daily flossing is in the fight against gum disease. In fact, many people don't know that about 30% of your teeth are hidden under the gumline, and the best way to combat tartar buildup is to thoroughly floss every single day!
But if you do all this, why is going to the dentist twice a year necessary?
Because only a trained professional has the equipment and the knowledge to remove hardened plaque from your mouth to protect your gums and teeth. Without help from our dentists and hygienists, keeping gum disease at bay is nearly impossible.
*Eat, Drink, & Live Well*
Having a bright, healthy smile demands more than just home and professional care.
It means you eat a nutritionally-balanced diet full of bone-building foods that will help keep your tooth enamel strong.
You'll want to get enough calcium, protein, and vitamin D. You also want to stay well-hydrated.
Your body needs water for good health overall, but it's just as important to your mouth.
Drinking enough water will keep your saliva production at a healthy level so your teeth have a shield of protection against harmful bacteria and plaque acid that threaten your mouth.
Along with that, you'll want to stay active, sleep well, and aim to achieve balance in your life so that daily stress doesn't become chronic stress, which can also threaten your teeth and gums.
*Keep Your Smile Complete With Dental Implants*
Your smile is only as healthy as its parts, like your teeth. That goes for the type of tooth replacement method you choose for any missing teeth, as well.
When it comes to keeping your smile complete in the face of tooth loss, no other option ensures lasting dental health quite like implants.
We offer this method for anyone interested in maintaining a strong bite, a natural-looking smile, and a sturdy foundational structure here in our Boise, ID dental office.
Make An Appointment
We love seeing our patients happy!
It's what motivates us every single day to give you the best dental care around. We know how important your teeth and gums are in relation to your overall health, and we know how much you value a great-looking smile.
With those two aims in mind, Dr. Hastings and Dr. Dial are always going above and beyond to keep your smile healthy and shining!
Don't ever think you have to achieve good oral health all by yourself.
Lean on our team at Times Square Dental!
Call our Boise, ID dental office today at 208-278-1069 fill out our convenient online form to request an appointment.
Please login to publish a comment.
Comments (0)