Full-Mouth Reconstruction in Boise, ID
Full-Mouth Reconstruction in Boise, ID Is Your Reason to Smile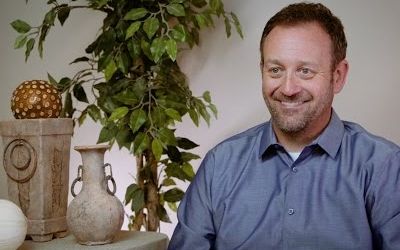 Dr. Hastings on full-mouth reconstruction
Dentures can only do so much. To get back everything you lost when you lost your teeth, you need full-mouth reconstruction. It's a service we are happy to provide for our patients in and near Boise, ID.
With the help of dental implants:
You won't fight with slippery dentures.
You can eat all the foods you love.
Your dentures can stay securely in place.
You won't need denture adhesives.
You can have a natural-looking smile again.
Replacing your teeth means more than rebuilding your smile. It should mean restoring the function of your missing teeth as well. To schedule a consultation with Dr. Hastings or Dr. Dial at Times Square Dental, call 208-314-1901 today!
Put Technology to Work for Your Mouth
With decades of combined experience, our doctors know how important it is to have the right equipment for treatments like full-mouth rehabilitation. Cone beam imaging allows us to create digital 3-D models of your teeth and jawbones. This is important for assessing whether you are a good candidate for implants and if so, where those implants should be placed.
That technology helps with the All-on-4® procedure. It's why we can carefully place four implants that provide maximum support and stability for your dentures. To keep you comfortable, we offer three levels of sedation dentistry – including IV sedation – so you can remain pain-free when your implants are placed.
Make an Investment in Your Smile
Rebuilding a smile is one of the most complex things we do in restorative dentistry. Yet it's worth it to see you smile again and to know that you can dine out with your friends without worrying about what you will eat. It's not just about giving you back your smile, however. It's about restoring your quality of life.
With dentures alone, you may not be able to eat the foods you want. By getting strong, stable implant-supported dentures, you can bite with nearly as much power as someone with a full set of teeth. You also can eat a varied diet, which is good for your health and your enjoyment.
Quit wondering if full-mouth reconstruction could work for you. If you are in or near Boise, ID, schedule an appointment at Times Square Dental by calling 208-314-1901.