2 Simple Ways To Enhance Your Summer Smile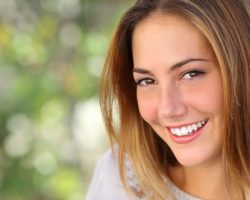 We know you're busy, so today, we're going to keep things simple!
Our team at Times Square Dental has a few easy cosmetic dentistry solutions when you want to enhance your smile and boost your confidence in time for social gatherings you plan to attend this summer!
2 Simple Ways To Enhance Your Summer Smile
We're sharing two simple ways to brighten and refresh your smile in our Boise, ID dental office so you can look and feel great without all the fuss!
*Get Tooth-Colored Fillings To Match Your Smile*
Sometimes, patients come to us complaining about an old, dark filling they got when they were younger. That's usually because it's located in such a way that draws the eye and distracts from your attractive surrounding teeth.
While silver fillings will do the job to protect a tooth after a cavity developed, it could interfere with your smile's appearance.
Not every cavity forms in the back, dark corners where the molars are. They can happen in places that show when you smile, which makes silver fillings sometimes problematic.
We can replace them with our tooth-colored fillings at Times Square Dental!
Your dental work should never call attention to itself, which is why we like to offer this option so you restore and beautify your smile at the same time.
Tooth-colored fillings are made to match your smile naturally so that you don't have to feel self-conscious when you speak to others or smile for pictures.
It's a very simple cosmetic solution that also works to keep your oral health on track!
*Get Tooth Bonding To Freshen Up Your Smile*
Consider this treatment a simpler version of dental veneers.
Tooth bonding has been around for a long time and is a great way to freshen up your smile.
This method is reversible, which makes it different than veneers, because it doesn't require any etching of your tooth enamel beforehand.
Bonding is the simple art of filling in surface dings and rough edges to make all your teeth have a fresh, flawless, and polished look. Once the tooth-colored resin is applied, we smooth and dry it so your teeth have some extra reinforcement to protect against damage.
Tooth bonding also makes your smile look brighter because it masks stains that may have made your smile look a little dingy.
This easy cosmetic treatment can really enhance your appearance and boost your self-esteem just in time for summer!
Schedule A Consultation
Tooth bonding and tooth-colored fillings certainly aren't the only cosmetic treatments you'll find in our Boise, ID dental office.
That's why the best way to know which option is best for you is to visit Times Square Dental for yourself!
You still have time to give your smile a little boost before summer!
So call us today at 208-278-1069 fill out our convenient online form to schedule a consultation.
Please login to publish a comment.
Comments (0)