Do I Need Help With Dental Anxiety?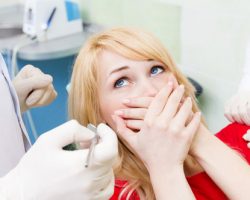 It's normal to have some level of fear during a dentist appointment.
But that fear becomes a problem when you have dental anxiety to the extent that you can hardly even step foot in a dentist office.
Help can be found at Times Square Dental!
We offer various types of sedation to suit your anxiety level and treatment plan in our Boise, ID dental office.
Answer the questions on today's quiz to see if it's time you sought our help for your dental anxiety.
To learn more about sedation dentistry, call Times Square Dental today at 208-278-1069 fill out our convenient online form to schedule an appointment.
Please login to publish a comment.
Comments (0)