The Power of Preventive Dentistry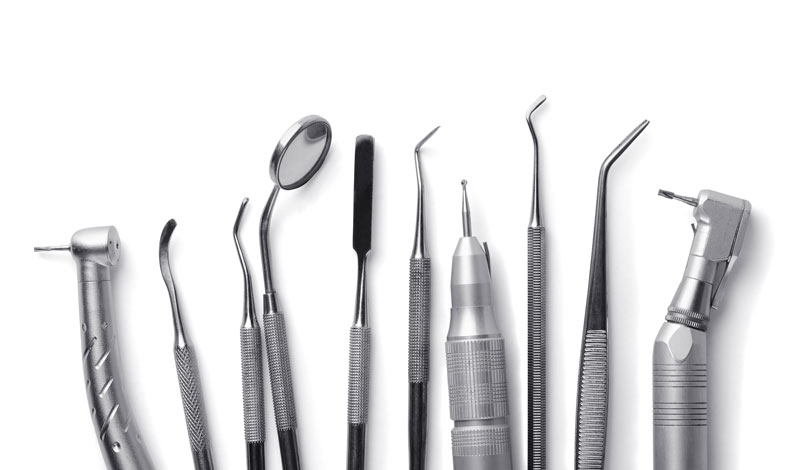 When it comes to dental work and your oral health, there are many different choices you have for getting the smile you have always dreamed of. While cosmetic dentistry is very common and can make you more confident, preventive dentistry is key when it comes to oral health.
Here at our dentist office in Boise, we have all the equipment and services you need for preventive dentistry. If you're wondering about the benefits and necessities of preventive dentistry, this guide has all the information you need. We are ready to give you a smile makeover for the new year with our amazing preventive dentistry services.
Stopping Dental Problems
The main purpose of preventive dentistry is to stop dental problems before they occur. When you get regular cleanings and checkups, you are less likely to get cavities which means you don't need to come in for fillings or root canals. Not only does this save your mouth from needing to get more work done, but it also saves your wallet and time.
Stops the Need for Dental Emergencies
It also saves you from dental emergencies. When you have a dental emergency, you will need to come to the office quickly which can cause you to miss work or other important events in your life. When you are seeing the dentist every 6 months, you will be able to reduce dental emergency services and spend more time doing the things you care about. Dental emergencies can also be painful because the dentist will need to work quickly to ensure the damage does not spread. If you need a new tooth or dental implant, you will also need to spend a lot of money that you might not be prepared to spend.
Important for Children
Preventive dentistry is also very important for children. When they come to the office for routine cleanings and have a pain-free experience, they will enjoy going to the dentist and not associate it with negativity. If your child is having dental decay though and they do not come to the office until they need a filling or other procedure, the experience might be more frightening for them. This can cause them to forego dental checkups in the future which can cause more problems for them as they become adults.
From a young age, it's important that you teach your child why they need to be brushing twice a day. Try to make the brushing routine fun so that they look forward to it. You can also discuss the benefits of seeing the dentist with them so that they know why they need to see the dentist and what good comes from it. Here at our Boise dentist office, we have TVs on the ceilings which kids love. They can sit back and watch their favorite cartoon while we do their dental checkup and cleaning.
Avoid Negative Consequences
Unfortunately, some people go years without seeing the dentist. They do not experience any immediate problems, so they think they are safe to keep avoiding the dentist. Then one day they get an awful toothache or another problem. They come into the dentist needing a cleaning, a filling, a root canal, and possibly even more things. When you need all this dental work done at the same time, it can be nerve-wracking and costly. Paying for two tooth cleanings a year is much more cost-effective than paying for other dental services even if they only come along once every 5 years or more.
Making Teeth Cleanings Important
Not many people know why teeth cleanings are so important. Even though your teeth are strong and meant to stand up against food and bacteria, the outer layer can have issues with decay. You might experience decaying teeth more if you drink sugar beverages, smoke, or take certain medications. All these factors can wear down the tooth and cause the enamel to be stripped away. When you have less enamel, you are more likely to experience gum disease and tooth decay.
When a tooth is left to decay without intervention, the bacteria can spread to other parts of the body and even cause more complicated health issues. When issues are left untreated, you could even lose some of your teeth. Replacing teeth or possibly getting dentures can be costly and can ruin your confidence. These are just some of the reasons why it's important to stay up to date on your dental checkups and regular cleanings.
How Should I Schedule Preventive Dentistry?
For both adults and children, you should make appointments for cleaning twice a year or every 6 months. At one of these appointments, you will also get x-rays so that the dentist can see the roots of your teeth. You should also make sure to follow all the guidelines for brushing and flossing so that in between appointments, you are also keeping your mouth clean and free of debris. Deep cleanings and other things can be done in our office.
If you play sports or have a child that plays sports, you might also want to consider getting them fitted for a mouthguard. You want to make sure their teeth are protected in the event they are hit or into a sports incident. If you have gingivitis or periodontal disease, you might need to get cleaning and other services more frequently. This is because the gums are inflamed and possibly receding so they will need to be cleaned more often. If the dentist suggests you come in quarterly, make sure to follow the directions to give your teeth the best health.
Call Our Boise Dentist Today
If you're ready to start with the best preventive dentistry, give our office a call today! We can make your appointments for cleaning, x-rays, and other services we offer. We are ready to work with you to make sure you have a clean and fresh smile for the new year. All our dental hygienists are gentle and ready to make sure you have a positive experience!
Please login to publish a comment.
Comments (0)