Times Square Dental - Relieving Dental Anxiety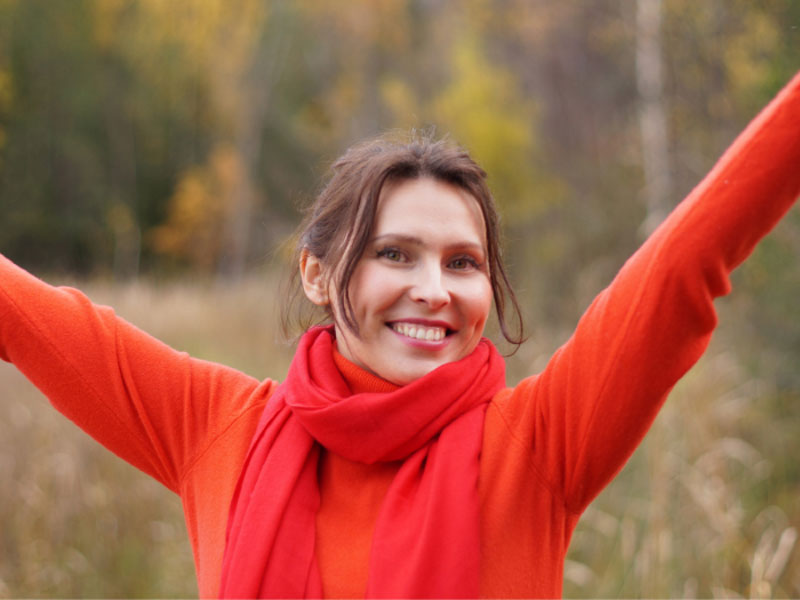 Dental anxiety is a very real thing. While some people are able to walk into their dental appointments with nothing but total ease and comfort, some people are truly afraid when they step into a dentist's office.
In fact, it is not uncommon for people of all ages to not like visiting the dentist, although this is usually more common with young patients. There are many reasons why people are anxious about visiting their dentist. Some people have underlying health problems that they are afraid of addressing, others are scared of receiving bad news, others just don't like the idea of someone poking and prodding in their mouths.
But no matter the reason, it is vital that dental anxiety is handled and overcome. That is because there is nothing worse than not going to the dentist. Not regularly attending your dental visits can result in cavities, gum disease, and even more serious oral health problems. And studies have shown that when someone's oral health begins to fail, they often experience other health problems in different parts of their bodies. Therefore, it is doubly important that you beat your fear and visit the dentist when advised.
At Times Square Dental in Boise, we understand that some people feel fearful when they are coming in to our office. Of course, we never want anyone to feel that way. No matter the situation, no matter the age, no matter how long it's been since you last came to us, we will make sure you feel nothing but comfort and peace when you are in our office. We go to great lengths to make sure that you and your family members feel pure peace and comfort for every step of the way.
For years now, Times Square Dental has become one of the most beloved, trusted, and celebrated dental offices in all of Boise. We specialize in family dentistry, which means that we can gently address any issue that affects any patient, no matter their age. From cavities to root canals to cleanings and regular checkups, we can do it all at Times Square. And we will do it with such care and gentleness that all of your fear will quickly evaporate.
Dental Anxiety Is Real
We know that dental anxiety is incredibly real. While we recognize that there truly is nothing to fear about coming to our office, we will never discount the fact that some people feel genuine stress and anxiety about their upcoming visit. What are the signs of dental anxiety and how do you know if you experience it? Do you start sweating when you think of coming to the dentist? Does your heart race nearly out of your chest? Do you feel low blood pressure and even think you might faint? Do you experience a sense of panic as the date of your dental visit approaches?
This means that you suffer from dental anxiety. But there is good news. Firstly, you are not alone. It is understood that millions of people suffer from the very same condition. Secondly, you have nothing to fear and getting over your dental anxiety can be achieved, especially with the help of our dental team at Times Square Dental. There is no reason for you to miss or avoid your dental appointment because you are afraid. We can handle it and, before you know it, coming to the dentist will actually be a source of comfort.
For those who aren't able to overcome their anxiety about the dentist, they can soon experience some very serious troubles. If oral health issues aren't handled promptly, they almost always escalate into something more. Dental anxiety can create a horrible cycle: people are afraid to visit the dentist so they don't and this only causes more problems that are more difficult to fix because they are still afraid to step into a dentist's office.
It is not uncommon for us to see a patient who hasn't visited a dentist in years and the problems they suffer from are severe and pressing. When this happens, the dentist and patient have to work extra hard to find a path of strong oral health. Instead of saying no to the dentist, you and your whole family should fully embrace the idea of coming in and having your teeth and gums and mouth checked on.
The first step to addressing and handling this fear comes from us treating all of our patients with kindness, compassion, and a gentle understanding. We will not speak down to you or ask too much from you. Instead, we will plainly explain whatever procedure we are doing and will go at a pace that is relaxed for you and your ease of mind. At Times Square Dental, we have spent years creating an office that is inviting and easy to relax in. We have patients from every walk of life and every age group, and they all feel happy and comfortable when they visit us. We want you to feel happy about coming to us. We want you to know that you are doing something to help your health, your future, and your happiness. There is nothing better than having a smile you can be proud of and that can only happen if you regularly visit the dentist.
Dr. Jon Hastings and the dental team at Times Square Dental will take good care of you and will make you smile for more than one reason. Not only will you feel happy with the results of your visit, but you will also be very satisfied with the way you are treated before, during, and after your trip to our office.
Since 1997, Times Square Dental has put the patient first and we have always focused on providing the sort of care we would give to our own family members and friends. When you come to us, dental anxiety will quickly become a thing of the past as you soon learn that there is really nothing to fear. It doesn't matter what problems are plaguing your mouth or how long it's been since you last came in, Times Square Dental is ready and eager to take care of you and your entire family. Contact us today!
Please login to publish a comment.
Comments (0)