Whiten Your Smile This Summer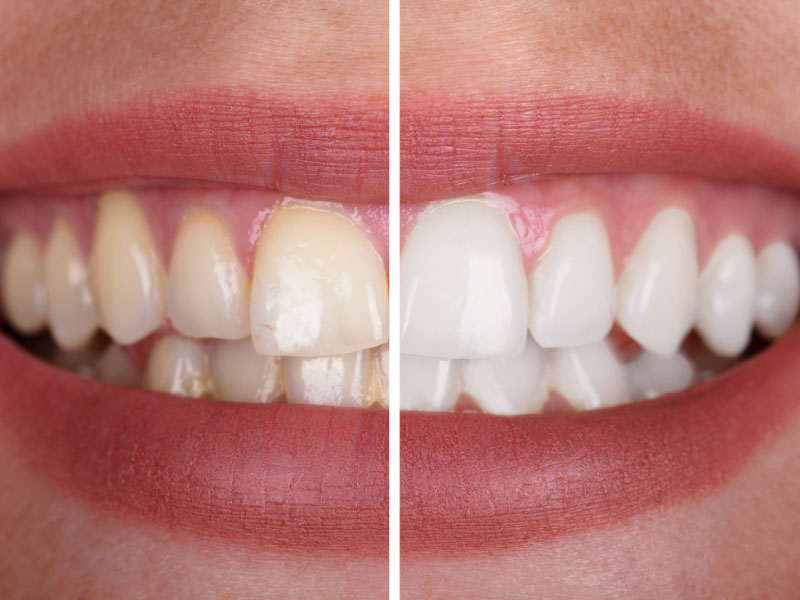 Summertime is a perfect time to whiten your smile. You'll be around friends and family more often so getting that perfect smile can make you feel confident for get-togethers and photos. Our office is located in Boise, Idaho, and we are ready to give you a smile makeover so you're prepared to take on this summer feeling beautiful.
Keeping Your Teeth White for the Summer
As summer approaches, one of the best things you can do before you head to your Boise dentist is to keep a daily dental and oral health routine at home. Make sure you are brushing and flossing every day. While this might not make your smile whiter, it will help the teeth from becoming more discolored. You should also keep your teeth away from colored strong beverages like tea, coffee, and wine.
While you can take care of your teeth at home, you can also schedule an appointment with our dentist in Boise to get a consultation for professional teeth whitening. When you get your teeth whitened in the office, the dentist uses special equipment and gel to whiten your teeth more effectively than you would be able to achieve with over-the-counter treatments. Part of in-office treatment also includes take-home whitening trays which you will usually wear every day for a few weeks and then once a month after that. The dentist will tell you exactly how often to wear them.
Should I Whiten My Teeth for Summer?
There are countless reasons why you need to make sure you are whitening your teeth for the summer. While some people might not think of the dentist and summer as going together, the truth is that summer is one of the best times to get your smile in order. Here are some of the reasons why you need to get in to see the dentist before summer rolls around.
Summer Photos
When you're around friends and family, there are always more photos being taken compared to when you are home alone. Summer is the time for going to barbecues, going to the beach, and taking vacations to see friends and family. As the family is all together again for the first time in a year, many people will want to take photos to make memories. When you have the white beautiful smile, you have always dreamed of, you will feel confident and beautiful posing for photos.
Pictures are Forever
When someone snaps a photo of you, you never know where it might end up. It could be put on social media or it could end up hanging over someone's fireplace. You need to make sure you are the best version of yourself for all photos. This way no matter where they end up, you don't have to feel bad about people looking at the photographs that you are in.
Happy and Freer You
When you are self-conscious about your smile or teeth, you will find yourself shying away from photos. You might even attempt to cover your mouth when smiling. Instead of trying to smile with your mouth closed, you can be confident about your teeth by getting them whitened before heading off to see the family. No more smiling with your mouth closed and no more hiding behind others when it comes time to take photos!
Quick and Easy Procedure
Unlike other dental procedures, teeth whitening is easy and quick. You will be in and out of our office in about an hour. This means you can come to get your teeth whitened even if you are in a hurry or don't have a lot of free time. In-office teeth whitening also only takes a few days to go into effect so you can get it done right before you go on vacation. Keep in mind since teeth whitening dehydrates the teeth, they might look a little darker for a few days. After that though, you'll see your pearly whites.
Teeth whitening is also very affordable. While it might be more expensive than over-the-counter treatments, you don't have to keep spending money like you would if you are buying teeth trays online or from other stores. You can pay for your teeth whitening once and then have white teeth forever.
Look Younger
When you have a white and healthy smile, you will inevitably look younger. People will always be complimenting you about your white teeth which also will make you feel better and more confident, which allows you to feel younger. When you have yellow teeth, you might feel like you are aged or not as attractive which can also lead you to feel older.
Whitening Your Teeth at Times Square Dental
Teeth whitening is a form of cosmetic dentistry. The dentist will apply gel to your teeth. Most dentists use hydrogen peroxide or carbamide peroxide on the surfaces of the teeth to counteract stains. This makes the yellow color of the teeth less noticeable and less concentrated which gives you a bright and white smile.
Teeth whitening at our Boise office work better than over-the-counter whitening treatments because the gel penetrates the deepest layers of the tooth while over-the-counter gels just reach the first layer of the tooth. The best part about teeth whitening is that it only requires one office visit. If you have severe staining, you might need to come in more than once so that we can give you the best results.
We also ensure your gums are protected by placing a shield over them. You can have white teeth and a confident smile without any sensitivity. If you also choose to do at-home treatments, we will make special trays for you to wear that fit over your teeth. You will place gel inside the teeth and wear them at night.
If you are ready for a whiter and brighter smile, contact us at 208-314-1901 today and we can schedule a consultation for you. We are ready to give you the smile you have always dreamt of.
Please login to publish a comment.
Comments (0)