Why You Need a Family Dentist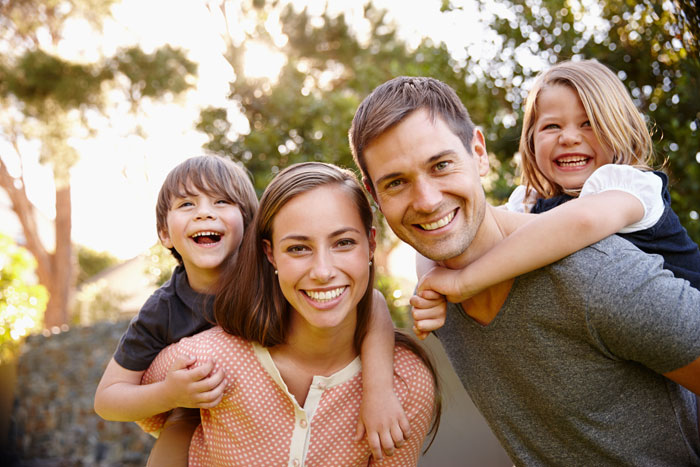 Everyone understands that life can be a bit hectic and busy. Between taking care of basic needs like accommodations, food, and bills, it can be difficult to juggle other daily activities. An ever-changing society means we're always on the run doing something, whether it's dropping off the kids at afternoon soccer practice, or making sure we are present at the ever-important company party.
This can make it extremely difficult to keep track of medical appointments for each of your family members. Things like dentist appointments can be put on the back burner, and missing out on getting your teeth taken care of can result in devastating problems later on. It can also be a hard task trying to juggle all the appointments, and sometimes having to find a new dentist. That's why having one family dentist can be so good, as it cuts down on your worries and scheduling issues. Here are a few reasons why getting a family dentist will help you and your family:
No More Multiple Offices
Let's be honest - no one likes going to three to four different offices for regular checkups. It's time consuming, prolongs the problem that is currently at hand and can cause lots of confusion if your family has a significant number of members in it. This can be quite frustrating and often expensive.
With a good family dentist1, all of those trips can be cut down. Although some of the more serious problems may have you still going to see a specialist to get it taken care of, many family dentists can take care of all of your general needs. From routine cleanings to diagnosing the problems at hand, they should have you covered so you can worry less.
Concise Scheduling
Ever had to keep one specific calendar for all of your regular checkups and dentist's appointments for each family member? It can be extremely confusing to always keep track of multiple appointments, as well as which office each person needs to go to. You may end up getting so confused that you arrive at the wrong office at the wrong time, or even with the wrong family member.
Having a family dentist can cut the chance of this happening significantly. If you do just go to one office for all of your dental needs, the office can generally schedule appointments to fit your entire family together or in a manner that simplifies things for you. No more calling multiple offices to figure out which doctor each of your children is supposed to see. Instead, they all go to one dentist, in one location. Much simpler and less to worry about. Some places, like Times Square Dental, can help you sign up online2 for an appointment, allowing you to fit scheduling around your free time and when you have a family calendar to consult with.
Trust Built Over Time
One of the worst experiences that you can go through is attempting to find a new dentist. Finding one that you can work with is challenging specifically because you don't know if they will be able to do a good job, or if they will be able to do as well of a job as the last one. Not only that, it takes time for the dentist to get a good feel of how you like an appointment to go, as well as build up a sense of trust in their diagnosis. You wouldn't expect a barber that you just met for the first time to know exactly how you like to get your haircut, or a new massage therapist to be able to instantly know exactly where they need to massage the most.
That's why it's so good to have a family dentist for your needs. Having a family dentist means that you go to them often, which also means they can be trusted. As time goes on, and you visit them more often, you build up a sense of understanding and trust, and they become more attuned to how your family may need attention and are able to pick up on such subtle irregularities that may be glossed over at other offices and clinics.
Lastly, it's great if you have multiple children that you need to take to the dentist regularly. Children often have a difficult time sitting still or even being cooperative inside a dentist's office. If they were to keep going to different offices, they would never feel safe or at home there. Having one office that you go to for every appointment means that they will always see the same dentist for all of their cleanings and work. This lets them understand that it is okay and safe for them.
Proactive Care
Just as stated above, having a family dentist means that you can see them regularly and as often as necessary. With flexible hours, they accommodate to children as well as adults.
However, this is also a huge help when attempting to be proactive in taking care of problems. As you visit a family dentist, they can pick up on personal problems or situations that may not be so easily identified. For instance, buildups of bacteria in the gumline or plaque buildup can be spotted much easier if a family's children see the same dentist over and over. This ensures that they can help spot possible issues early on, enabling you to take preventive measures to make sure that the problem never blossoms into expensive medical bills.
A family Dentist clinic will also have many different services to ensure that you do not have to go out of your way to see them. Some places, like Times Square Dental, can provide such things like Cosmetic3 and Restorative Dentistry4 when you may want your smile to look just a little bit brighter. Otherwise, they are a great source of help and happiness that can assist you, because the last thing that anyone would want is for you and your family to miss an appointment to keep a healthy smile active.
Resources
Please login to publish a comment.
Comments (0)