Benefits of Having a Family Dentist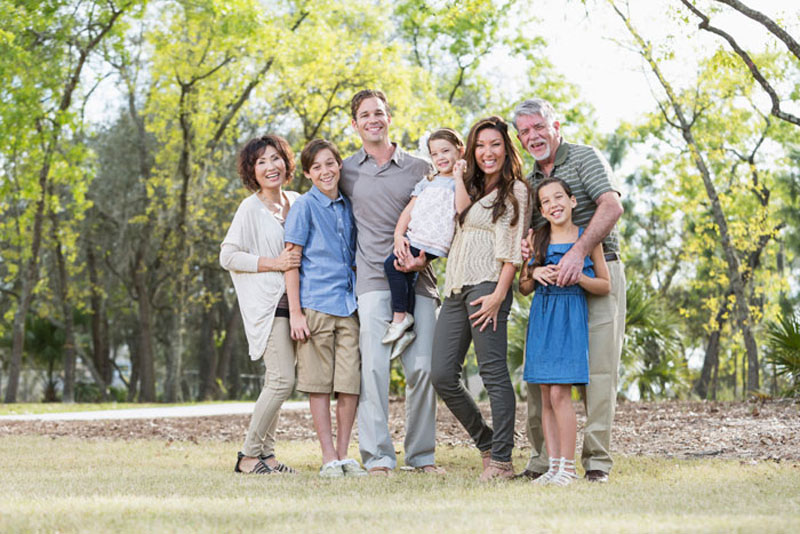 Managing your dental schedules has never been a problem before you had a family. Having a family means having a different dentist for every stage in life. A pediatric dentist for your younger child, an orthodontist for your teenage daughter who needs her teeth aligned and a general dentist for you.
Different Types of Dentistry
In dentistry, many doctors prefer in specializing in one primary dental practice rather than generalizing. Knowing the different types of dentistry and getting to understand what they do will give you a clear picture of what a family dentist does.
Oral Pathologist
An oral pathologist studies the cause and behavior of oral diseases. He/she performs a biopsy to examine an oral condition. If you are having a serious oral health problem that is stubborn and doesn't go away, this is the right dentist to do a further examination and manage the disease.
Pedodontist
A pedodontist is a dentist who is specialized in oral hygiene of children. A pedodontist handles those oral problems that affect children. A pedodontist doesn't handle adult cases, and you might be required to have a different doctor for yourself.
A pediatric dentist studies the development of teeth. He/she handles diseases that are associated with children, and this includes managing the disease. He/she ensures the general oral health of your child is right, and there are no threats whatsoever.
Oral and Maxillofacial Surgeon
A dentist who specializes in this type of dentistry, offer surgical operations, that involves the jaw, mouth or face. When someone experiences trauma on their jaws, face or mouth, they visit this type of dentist for restorative dentistry.
Sometimes an individual may be diagnosed with a cyst or a tumor that needs to be removed or treated they usually get referred to an oral and maxillofacial dentist. Patients who also need posts placement for an implant or other dental procedure will get assigned to this type of dentist for the process.
Orthodontist
An orthodontist is a dentist who knows the dental formula that is jaws and teeth structure. He/she knows how a person's bite should be and how to correct them for your cosmetic needs as well as oral health needs.
Endodontist
The tooth anatomy comprises of nerves and pulps which if not handled with care might cause permanent damage to the general dental structure. The endodontist is a dentist who has excellent knowledge of the nerves and pulp of the tooth.
Periodontist
A specialist dental practitioner, who studies the relationship of diseases, bones, gums, and soft tissues of the mouth. If you are suffering from periodontitis, this is the dentist that will handle your case.
General dentist
A general dentist offers preventive and curative dental services. You will get services such as restorative dentistry, professional teeth cleaning, aesthetic dentistry and comprehensive oral health matters. General dentistry is restricted to a specific age group, and in most cases, they don't offer services for children. But Dr. Yao adds that you should ask the dentist if they do offer any pediatric dentistry services.
Understanding Family Dentistry
Family dentistry is the same as general dentistry and offers all the services a general dentist provides. The difference between the two is family dentistry is for the whole family, but general dentistry is centered on a particular age group.
Seeking the service of a family dentist will ease your work, and you can develop a lasting dental relationship with your dentist. Since a family dentist focuses on preventive care, your family will have better oral health and prevent oral diseases that could lead to severe health problems.
Benefits of Family Dentistry
Save Money
A family dentist work is to identify any dental health threat and manage it before it advances. When you can manage oral diseases at an early stage means you will not spend more money. When oral diseases progress they become expensive to treat and manage.
Save Time
Since you'll be visiting the same dentist, you can schedule the same dentist visit day for the whole family. It means you don't have to drive to different dental offices for every member of the family since a family dentist provides all the services needed to be tailored for the whole family.
Records in One Place
All your family's dental records and history are in one dental office for future reference. It becomes easier for the family dentist to identify a genetic dental condition early for treatment since he/she has the family history.
If the same dentist handles your child from the onset of teething, it becomes easier for that dentist to spot anything out of the ordinary.
Convenience
When a child is taken to one dentist every time, the child becomes at ease and creates a bond with the dentist. It becomes easier to perform a dental procedure since the child trusts the dentist.
One Stop Shop
Family dentistry offers more than one service and there is no need for reference when the assistance needed is in the house. Unless it is a severe case that needs particular attention all minor and moderate dental procedures are found in family dentistry.
Encourage Good Oral Health Habits
When you attend the dental session as a family, the younger kids are encouraged to keep on practicing good oral health. It becomes fun for every member of the family, and the possibility of being scared is minimal.
Finding an experienced and understanding family dentist can be a bit hard, and if you are looking for one, you should consider Times Square Dental. Being in dental service for more than 20 years in family dentistry makes them experienced in handling people of all age.
Times Square Dental uses state of the art technology that makes the dental procedure less painful, effective and save time. When you visit Time Square dental for the routine dental check-up and cleaning it will be fast, and you can resume your daily activities in a short time.
Please login to publish a comment.
Comments (0)