Start 2023 Off Right with a New Smile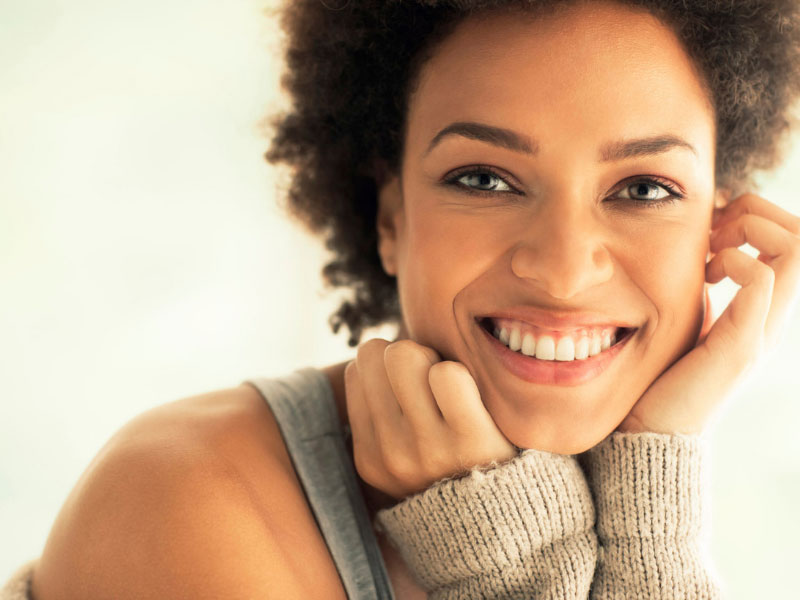 2023 is beginning and it's a new year for you and your smile! The new year is a time to celebrate and make resolutions for the year that is coming. While many people make all kinds of new year's resolutions, your smile should be one of them!
Whether you want to do cosmetic dentistry or just want to make sure you are doing preventative checkups, Times Square Dental is a great dentist in Boise that can make all your smile dreams come true. If you're ready for a smile makeover, contact us today and we can work with you to ensure you have the smile you deserve.
Smile New Year's Resolutions
Despite what we do in the office, you also need to make sure you are taking care of your smile at home. Not taking the right steps at home means all the hard work we do together in the office will not last as long as it should. Some simple things you can do for the new year are to brush and floss more often. You should brush twice a day, once in the morning and once in the evening. This ensures plaque and bacteria do not build up in your mouth and form cavities.
You should also floss once a day. Most people choose to floss at night so they can remove all the food that gets tucked away while they are eating during the day. Some people find flossing annoying and hard. While it gets easier the more you do it, you can also use a water flosser if you find it easier. Feel free to ask us for flossing tips while you are in the office and our dental hygienists can show you how to do it properly.
Another important way you can make sure your teeth are healthy is to drink less sugar. When you drink sugar, it becomes acid on your teeth. This acid lingering on your teeth then becomes cavities. Once you have a cavity, you need to come into the office to get it filled. Although this procedure is simple and pain-free, drinking less sugar can ensure you get fewer cavities and have overall better oral health. Smoking and tobacco use can also lead to cavities and other problems like gingivitis and periodontal disease. Consider giving up smoking or tobacco use for the new year to make your smile healthier.
Get a New Smile with Cosmetic Dentistry
Here at Times Square Dental, we specialize in cosmetic dentistry. Although these things are not absolutely necessary like preventative dentistry, they can boost your confidence and make you want to show your smile to the world again.
Teeth Whitening
One of the main things we do is teeth whitening. If you are concerned that your teeth are yellow or you are embarrassed to smile because of the color of your teeth, we provide in-office treatments and take-home kits.
Dental Veneers
Dental veneers look like natural enamel, and they can be matched to the color of your teeth. They are used for many different things including gum reshaping, cracks, chips, stains, and small gaps you may have in your smile. We use porcelain dental veneers that are durable, safe for your mouth, and long-lasting.
Tooth Bonding
Tooth bonding is noninvasive and is used to cover the same issues that dental veneers cover. Tooth bonding is reversible though and is better for those that do not want to spend a long time in the office getting their teeth prepared. You also always have the option to combine any of these services when you want to get a complete smile makeover. Feel free to give us a call and we can give you a consultation to see which services work for your unique situation.
Restorative Dentistry
Restorative dentistry is used for those that are having an issue with their smile that needs to be fixed for comfort and better chewing. If you notice any pain while smiling, chewing, eating, or talking, you should come in and see our restorative dentistry options.
Your comfort is our priority which is why we offer the following services:
Preventative Dentistry
Preventative dentistry is one of the most important ways to get a new smile for 2023. As the best Boise dentist, we have plenty of preventative dentistry services to make sure you are getting all the care you need for your smile. Preventative density includes getting regular cleanings and exams. You need to come to the dentist twice a year or every 6 months. We also do gum disease treatment for those that have periodontal disease or gingivitis that needs caring. When you come in for preventative dentistry, we can also discuss restorative or cosmetic options if you need a consultation for them. We strive to make the experience comfortable for you which is why we have TVs on the ceilings where you can watch shows or movies as we work in your mouth.
Call Our Boise Dentist Today
Here at Times Square Dental, we want everyone to have the smile they dream of this new year. Whether that means teeth whitening, a simple cleaning, or putting on new crowns, we want to make sure you leave our office confident and comfortable. Give us a call today and we can make an appointment or consultation for you to get started with a new smile for the new year!
Please login to publish a comment.
Comments (0)