When Are Bone Grafts Necessary?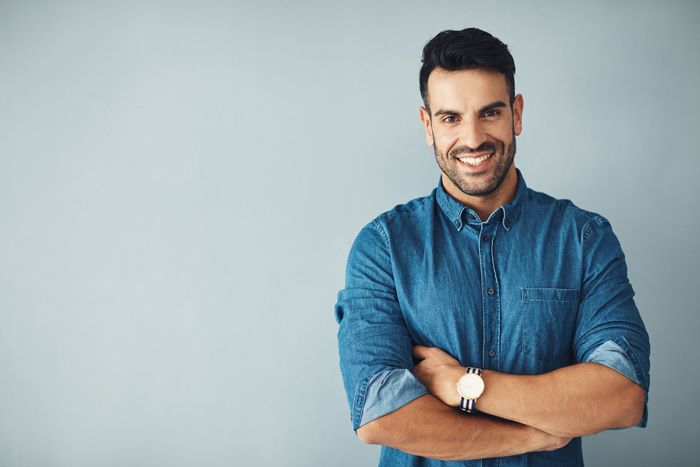 Many people don't like going to the dentist even though it is very important for their health. Our dental health is connected to the health of the rest of our bodies. When something goes wrong, other areas will know as well.
Dental offices, such as Times Square Dental, provide us with solutions for keeping our mouths and therefore bodies nice and healthy. One of these solutions is bone grafts. But who needs a bone graft and when are they necessary?
What Are Bone Grafts?
Not only are your teeth bones, but the jaw that supports your teeth is also a necessary bone for your dental health. When needing new teeth, many people opt to have dentures. There are permanent dentures that a dentist will adhere to your mouth, but to do so, you need an adequate jawbone. Bone grafting is repairing your jawbone by inserting grafting material inside your gums and against your existing jawbone. That grafted material will help you form more bone in the desired spot in your mouth, giving your jaw enough volume to support more teeth.
When Do You Need a Bone Graft?
If you don't have enough bone mass to support new teeth being inserted into your mouth, you will need to have a bone graft before getting dentures. While the main need for bone grafting is to prepare your mouth for dental implants, some patients need a bone graft because the deterioration in their jaw is causing gum diseases and other problems. There are several reasons why your jawbone starts to deteriorate that cause you to need a bone graft.
Temporary Dentures
Temporary dentures are much less expensive than dental implants, which is why many patients opt for the cheaper alternative. There isn't anything wrong with choosing dentures because they are cheaper, however, they can make implants more difficult down the road.
Even when they are properly glued down, dentures will move slightly and put pressure on your jaw. Over time, this motion and pressure will wear down your jawbone, causing deterioration of the bone in some spots. If this happens to you and you eventually want to get a dental implant, bone grafts will be a necessary step. Your tooth needs something to hold onto it and that means a complete jawbone.
Deterioration From Missing Tooth
Even if you decide to not get dentures you still may end up needing a bone graft at some point. A missing tooth can cause your jaw to start deteriorating on its own because your jaw isn't "complete" anymore. Bone deterioration from a missing tooth is completely normal but can still have troublesome consequences.
Bone Disease
Bone diseases such as cancer or osteonecrosis can cause the jawbone to deteriorate. The mouth is susceptible to many kinds of problems because we bring so many foreign germs and air particles into our mouths. Once a bone disease is stabilized, bone grafts can be used to repair the deterioration that has happened.
Who Can Help You with a Bone Graft?
Many dentists across the nation will be able to provide you with a bone graft if you ever need one. A great dental service that provides both bone grafts and the dental implants that can come next is a Boise dentist at Times Square Dental, Dr. Jon Hastings, DDS. If you are in are around the Boise area, Times Square Dental will be able to help you with many of your dental needs. Our dentist puts the mouth of their patients first and will do what it takes to make your mouth healthy and pretty again.
For those who are having trouble with their smile, whether you don't like how your teeth look or if you are suffering from pain, our Boise dentist will be able to give you the help that you need. Times Square Dental will take care of procedures from bone grafts to dental implants to even ridge augmentations. Whatever you need to have a healthier mouth, our experienced dentist and his talented dental team will be happy to help.
Times Square Dental Cosmetic Dentistry
You might not think that dentures are cosmetic since they tend to be associated with the older population, but dentures are a tool that provides people of all ages with a fuller and healthier mouth. If you are missing teeth, dentures or dental implants can replace that tooth and give you a smile that you want to show off.
Cosmetic dentistry is here to help people feel confident in their smiles. Whether you need a single dental implant or a full set of dentures, Times Square Dental will take you through the whole process to get to a better smile. If you need to have a procedure beforehand, such as bone grafting for jawbone deterioration, our dentist in Boise will help you with that as well.
Are There Risks to Bone Grafting?
As listed by John Hopkins, there are a few risks that are associated with the bone grafting procedure. Bone grafting can cause some nerve damage in the gums from the incision that has to happen. Bleeding is likely to occur, but you can bleed from any dental procedure. More serious complications include the possibility of blood clots and infection. The dentist at Times Square Dental will put his effort into making sure that you don't suffer from any number of complications. That means that he will perform the procedure with careful precision and make sure that you know exactly what to do afterward to care for your mouth.
Bone Grafting at Times Square Dental
If you need a bone graft because of deterioration of your jawbone and you live in the Boise area, call Times Square Dental and set up an appointment. Get both what you need and what you want for your smile with our dentist. Your mouth will be the top priority to make it healthy and look good. Getting any kind of procedure done can be stressful and nerve-wracking. But with Times Square Dental, your worries will be put at ease and your mouth will be well taken care of.
Please login to publish a comment.
Comments (0)