Smile Makeovers at Your Boise Dentist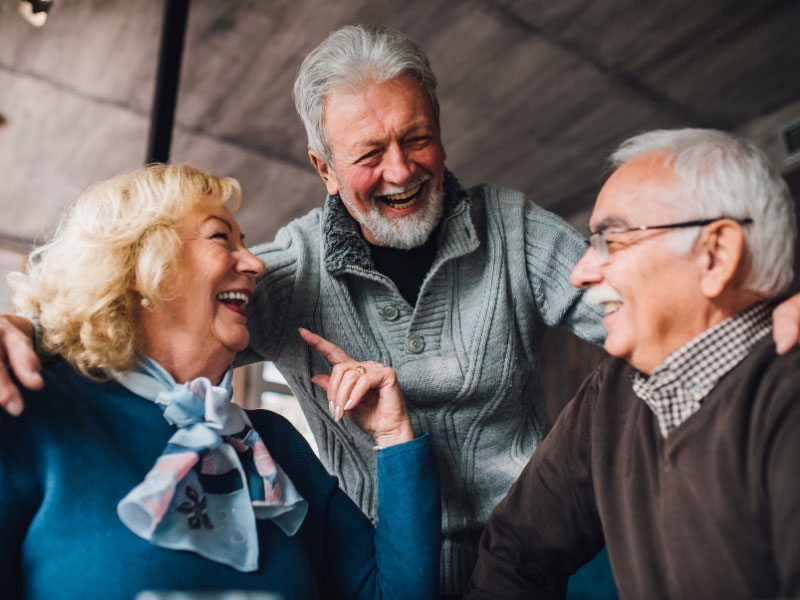 Many people who want to improve their smile and improve their confidence look at getting a smile makeover. When you meet someone, the first thing they often notice about you is your smile. The way you smile and interact with others can signal if you are healthy, confident, and want to be noticed. If you are not happy with your smile for whatever reason, you can come to our office in Boise to get a smile makeover. We use a series of different dental procedures to get your teeth and gums healthy and beautiful.
What is a Smile Makeover?
Most dentist offices in Boise offer some kind of Smile Makeover. They might use the word to describe different things though. Here at our office, a smile makeover is meant to make you look younger, feel more confident, never feel like you have to hide your smile and feel more attractive. To do this, we make your perfect smile for you by using a combination of restorative and cosmetic dentistry services.
We will come up with a plan together so you know exactly the steps we will take to change your smile. You can also let the dentist know if there is something specific you want or if you are looking for a specific goal as this will help him to know what areas to concentrate on.
While a smile makeover can include many different things, you can expect the following as they are the most common parts of a smile makeover:
Composite bonding
Tooth implants
Teeth whitening
What Problems Does a Smile Makeover Fix?
A smile makeover is meant to solve various problems in your mouth to not only make you feel better, but to also ensure your teeth, gums, and jaw are healthy. While everyone has different problems in their mouths, we aim to fix as many issues as possible when it comes to your smile makeover. Here are the issues we focus the most on and how they can give you a more confident and healthier smile.
Missing Teeth
When you have missing teeth, it can cause you to not want to open your mouth or smile in front of others. It can also increase your chances of tooth decay or cause issues with your bite and the way you chew. We ensure one of the first things we do is start fixing the gaps in your smile. Depending on your individual situation, we might use partial dentures, dental implants, or bridges.
Alignment and Spacing
You always need to ensure that your teeth are well-aligned and well-spaced as this can increase your confidence as well as ensure there are no problems with your jaw and bite. You might need braces or Invisalign depending on severe the spacing issues are. We can also improve alignment with veneers. Our Boise dentist will tell you exactly what is needed and will take you through the process step by step.
Teeth Whitening
The color of your teeth is one of the most important appearance parts of your smile. When your teeth are yellow or discolored, you probably don't feel confident in your smile. Sometimes darker teeth can also cause you to look older. When you are able to whiten your teeth, you not only feel more confident, but you also look younger. The dentist will help advise you on what shade your teeth should be. The starting color of your teeth and other dental problems you might have can affect how white your teeth can be, so the dentist will discuss the best possible shade with you. You can also let him know your thoughts.
You want to ensure the shade is brighter and whiter, but also still give your mouth a natural appearance without being too radiant. We can whiten your teeth with a number of different tools including porcelain veneers, crowns, bridges, dental implants, and composite bonding. There is also the option of wearing trays at home for a few weeks and then coming into the office for teeth whitening procedures.
Balance in the Mouth
Part of a smile makeover is ensuring your mouth has balance. This means all teeth are even, none are chipped, and none have cracks in them. We can do a number of different procedures to ensure all your teeth are even and have the same appearance.
Facial Features
This part is more complicated as it includes working with not only a dentist but also an orthodontist or an oral maxillofacial surgeon. If your jaw is not aligned severely, you might need to look at getting surgery or some sort of appliance in the mouth that can reshape the jawbone. This needs to be done before other cosmetic procedures that we do in our office. If you feel you need any of these services, make sure to mention it to the dentist and we can give you a referral.
Keeping the Results
Once your smile makeover is done, you will also need to do some work at home to ensure you are maintaining all the results that you and our dentist worked so hard for. For example, if you had your teeth whitened, you will probably be given trays you need to wear overnight about once a month at home. Make sure you do not forget this important step.
If you have any veneers that come off or become chipped, ensure you make an appointment with us right away so we can begin fixing them. Things like dental crowns need to be replaced about every 10-15 years so you need to make sure you are stopping by our office any time we send you a reminder via email or to your home that it's time to come back in.
If you feel like you need a smile makeover or you want to discuss with our Boise dentist ways to improve your smile, give us a call today at 208-314-1901. We can schedule a consultation and the dentist can begin your smile makeover!
Please login to publish a comment.
Comments (0)